Ripsnorta Horse Rug Weatherproofer - 1lt
Item is in stock
Only

1

left in stock
Item is out of stock
Item is unavailable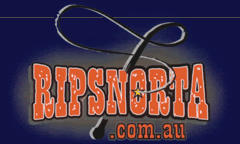 Description:
This great pack contains everything you need for the perfect Do-It-Yourself home horse rug weatherproofing.

Coverage: approximately 4m² per litre.

Weatherproofer is a water-based re-proofing system for canvas and synthetic horse rugs. If your horse rolls or rubs against walls or fences or your horse rugs are simply subjected to prolonged exposure to the elements, all of this contributes to the breakdown of the waterproofing properties of your horse rug. A horse rug of any age is subject to these conditions.

Water-based treatments are an easy spray-on or brush-on application that require less frequent application than other products.

Application:
Horse Rugs to be re-proofed are to be clean, dry and free of dirt, mud, mould and any other contaminants that may restrict the effectiveness of the re-proofing agent Weatherproofer. Clean with Ripsnorta™ Horse Rug Cleaner and allow to dry. Position your horse rug to facilitate ease of application of Weatherproofer. Apply direct from container starting at the top of the horse rug. Apply to saturation point to ensure all areas of the horse rug have been treated. The use of a brush to force the liquid into the fabric weave is recommended to achieve total protection. Allow to dry completely before use. It is recommended to leave in direct sunlight to dry if practicable.

Weatherproofer has stain release properties, which means when your horse rug gets dirty, cleaning of your rug is easier. The use of a hose in most instances is all that is required. For stubborn dirt use Ripsnorta™ Horse Rug cleaner.
Size: 1lt
All orders are posted within 2-3 hours on weekdays. Actual delivery times may vary. Thanks for your understanding.
Customer Reviews
Every horse person around the area knows this is the best place to shop. Marion and staff are terrific and very knowledgeable.
I'm so grateful for the helpful and very informative service I received at The Tack Box today...I walked out feeling supported and informed.
If I could give this place a 10 star rating I would. They go above and beyond to help people, Thank you so much to the lady that helped me out!
Great store, lovely staff, wide range of products at affordable prices. One of my favourite horse shops to go to to buy tack room needs.